At Casagrand we know how important it is for you to have personalised services wherever you are staying. That is why our essence and aim is to make sure that you feel at home. How do we do this? In today's post we want to show you all the services and advantages that make us different.
Our apartments are your home
 Each and every one of our designer apartments have been created thinking that you need space and absolute comfort. In all our apartments you will feel at home as you have all the necessary furnishing to enjoy your day to day as you please. Discover our three types of apartments and select the one that most suits your needs. If you are looking for maximum space and comfort, our Summum and Premium apartments are for you. Want to enjoy a private terrace? Without a doubt, the Top Floor will meet your expectations. Find out more.
In the heart of Barcelona
 Our apartments are located in an exceptional place in the centre of Barcelona. On the main avenue, Avenida Diagonal, and in an iconic building by the famous Catalan architect Enric Sagnier, Casagrand is an excellent starting point to get to know the city. Just 5 minutes from Paseo de Gràcia, the golden mile of shopping in the city and the famous houses of La Pedrera and Batlló, located on the same street, its location is unbeatable.
A unique terrace
 At Casagrand we know how important it is for our guests to enjoy the sky and climate of Barcelona. That is why we wanted our terrace with swimming pool to be a place of relaxation for you to enjoy each and every day of your stay. A designer terrace full of charm, topped by a dome in which the sauna hides. Also, every Tuesday at 8 pm we set out mats to enjoy a relaxing Yoga session.
Services to enjoy in your apartment
 When you travel, enjoying small pleasures is what makes the experience unique. At Casagrand we want you to have this, which is why we provide a wellness service that you can request in your apartment. Book a massage session whenever you wish and, simply, relax. And if you decide to start the day with a five-star breakfast without leaving your suite, say no more. At Casagrand we have not forgotten about the à la carte services. You simply have to use the tablet found in your apartment and ask for whatever you want.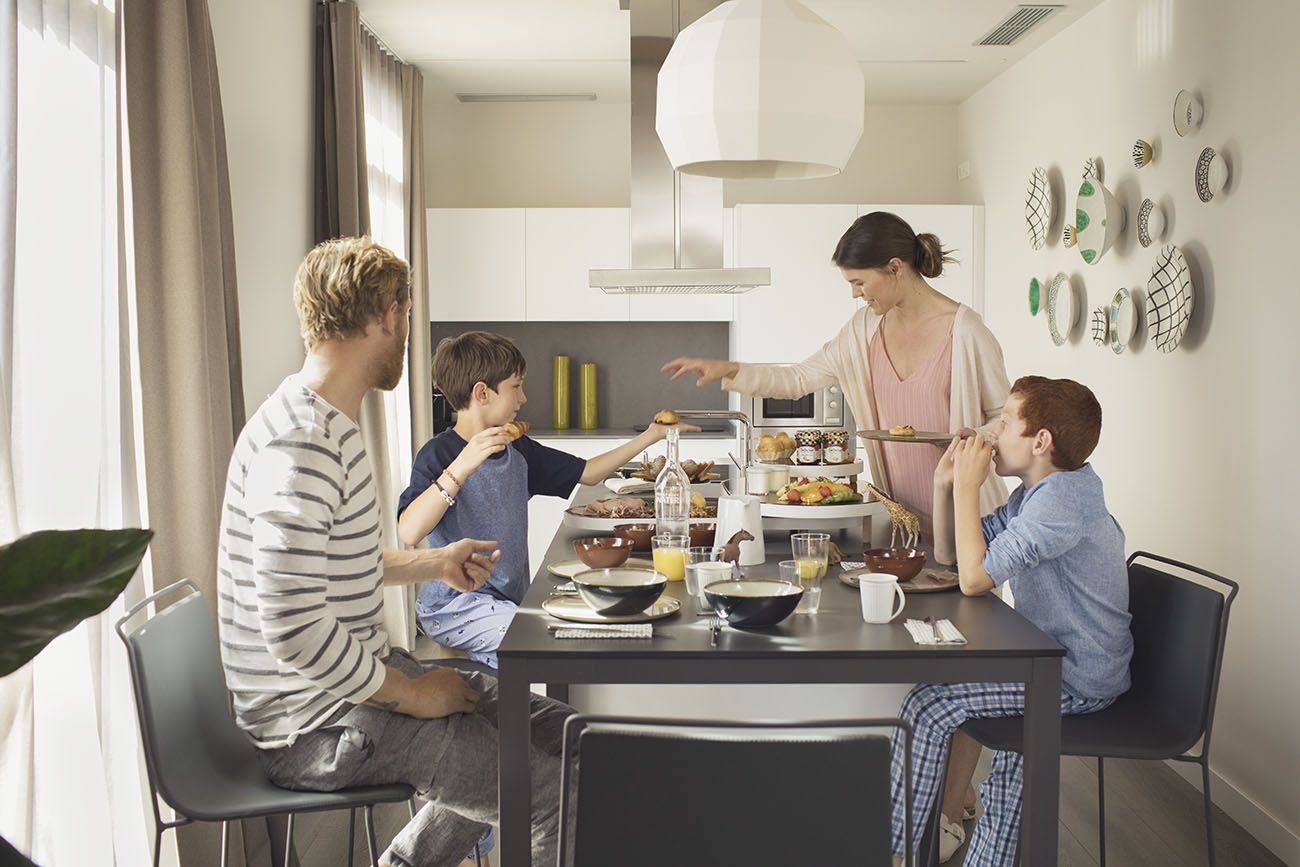 24/7 service
 We are proud of our Concierge service. Because we know how important a quality, personalised service is for you at any time of the day. Let us advise you on the best restaurants in the city or let us take care of booking tickets for your shows… At Casagrand we are always available so that your experience in Barcelona is the best.