CASAGRAND
LUXURY APARTMENTS ╲ BARCELONA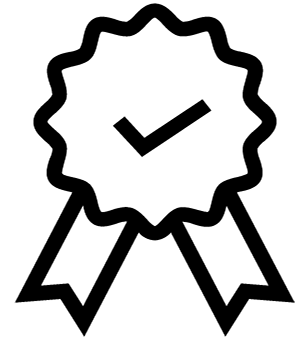 Book directly with us: it's well worth it!
Best rate guaranteed
Free airport transfer
Free booking changes
VIP treatment
Spaces that indulge all your senses
There is nothing quite like feeling at home. Well, perhaps being in a place that is even better than home… Take a deep breath, relax and enjoy the moment. Discover
Casagrand
. Unique luxury apartments. Far more than a home away from home.
╲
WHAT OUR GUESTS SAY
Stayed with my family in the 4 bedroom apartment on the second floor and it's where we have decided to stay from now on when visiting Barcelona. Amazing service, relaxing rooftop deck and pool, and the perfect location near so many attractions in Barcelona.

TheMdterp

26 Oct 2018

Stylish, well located and comfortable flat Ideal for a friend gathering with a touch of luxury. Superb roof top with swimming pool and sauna. There are many places to go out and drink, eat, dance in the area

Joris Peucheret

31 Mar 2018

Great place! very spacious and very clean. I highly recommend it and will stay again.

Newby's Vacuums

10 Aug 2018

Very high quality accommodations! Comfortable beds, pillows, sofas. Kitchen is well equipped and the dining table and seating was more than enough. Bedrooms were quiet. The apartment is simply amazing!Location is on a very busy street, which is both a benefit and a detriment. There... + is a lot nearby, but you have to put up with some street noise. The windows do a pretty good job of blocking it out, but the noise from passing sirens gets through.I would stay there again in a heartbeat!

Chris Peluso

23 Oct 2018

4 wonderful days at Casagrand We rented the 4 br suite, it has 2 master suites with bathroom ( shower and tub) 2 other br share a bath. Beautifully decorated, nice balcony off the living room. kitchen is accommodating. Clothes washer and dryer came in handy. We arrived on an... + early morning flight , we were able to drop off our luggage without any problems. The front desk clerk was friendly and made us feel welcomed. When we came back after 4 pm , or luggage was already in our apartment. We received maps of Barcelona along with metro info and restaurant suggestions from the receptionist. All 7 of us loved the apartment and enjoyed our stay there. Plenty of cafes and restaurants within minutes of walking distance from the apartment. highly recommend this place. The rooftop lounging area is great. Thanks to everyone at Casagrand for making our stay in Barcelona memorable.

shital1222

20 Jun 2018

Casagrand Luxury Suites is top of the line. Great space for a larger group with spacious common area and the privacy of your own bedrooms and bathrooms. The staff was amazing. They addressed any of our concerns immediately and effectively. Perfect location with reasonable proximity... + to almost anything a visitor would want to experience. My family and I will definitely be back.

Fran Bell

05 Jul 2018
Luxury facilities in a building with a great history
Both the apartments themselves and the common areas – the roof terrace, the pool, the gym, the sauna in the dome – transmit the essence of the architect Enric Sagnier's modernism. Sagnier was a contemporary of Gaudí's who designed this amazing building in 1929 in one of the most exclusive areas of Barcelona. When you stay here, you really live the history of this great city.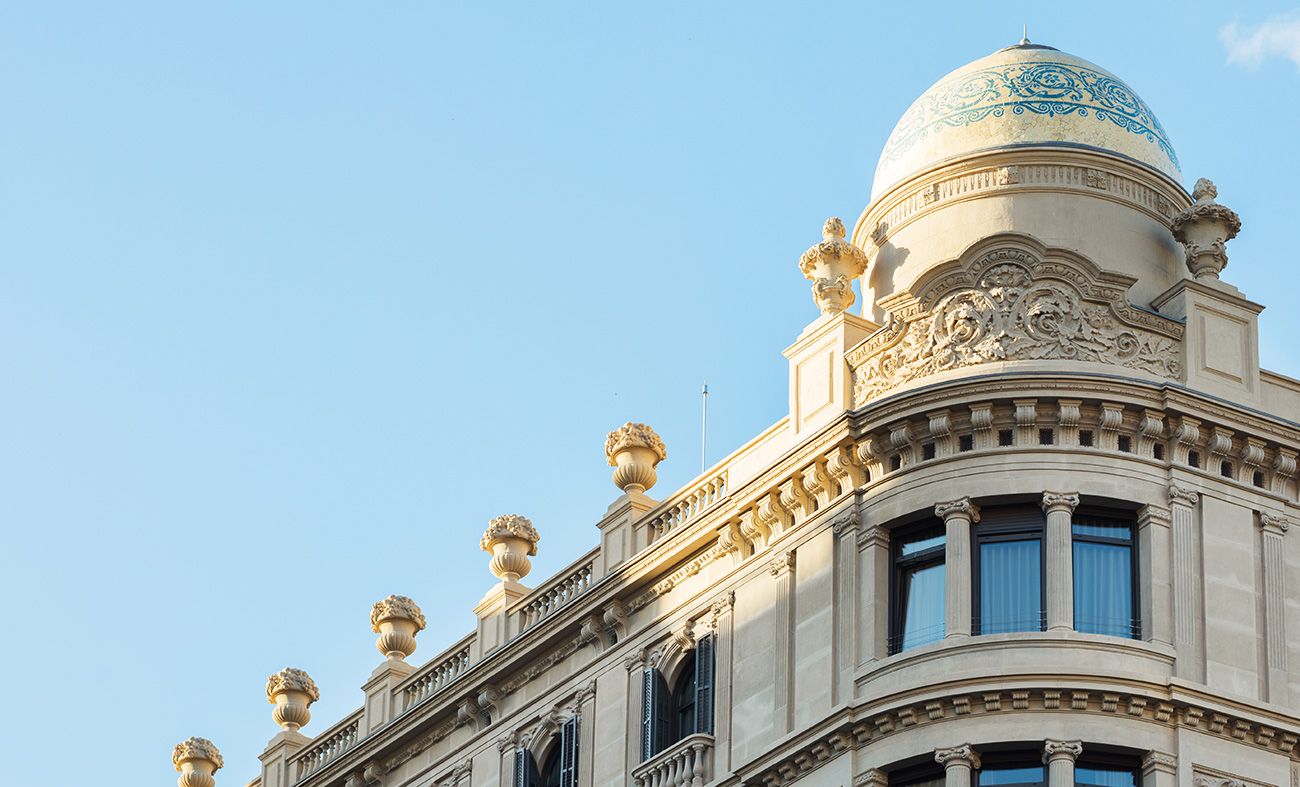 Spacious apartments with 5-star hotel services
Just relax.
We have it all covered.
ART COLLECTION
Surrounding yourself with culture and beauty is a true luxury.
We knew from the outset that our building had to be a work of art in itself. So we set out to collect work from the city's artistic avant-garde.
We have contemporary pieces by up and coming artists such as Alicia Kopf, Regina Giménez and Joan Fontcuberta. We are active and committed in participating in Barcelona's cultural movement.
The pieces that are exhibited are both by up and coming artists just starting on the exhibition circuit, as well as artists who are already some way into their careers.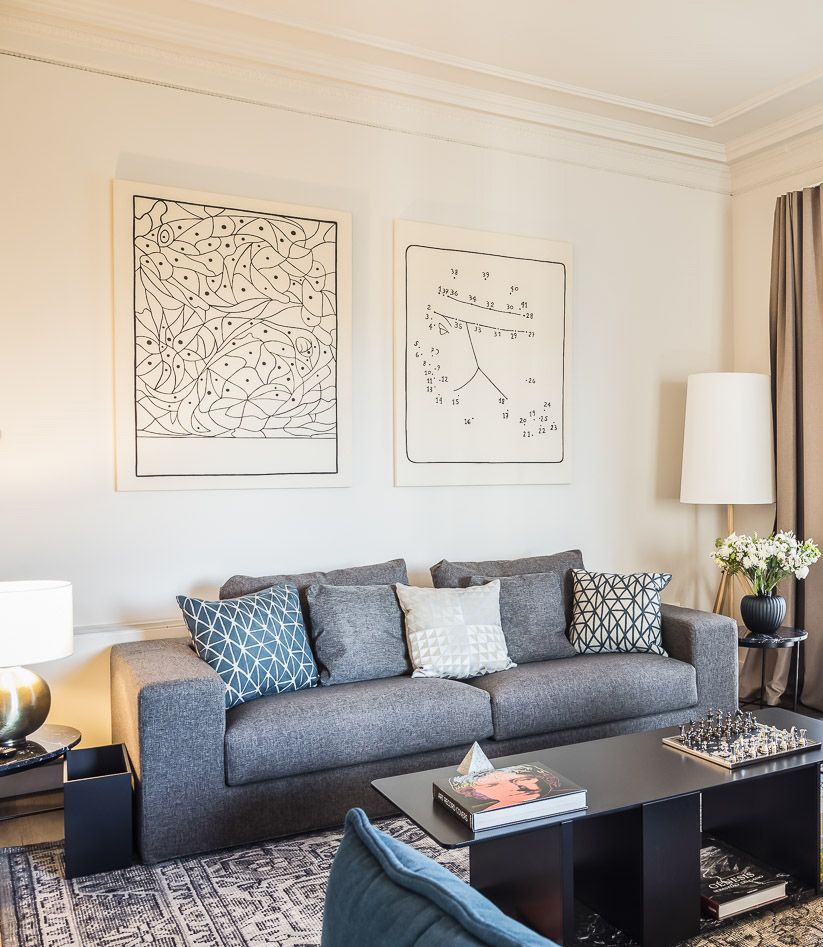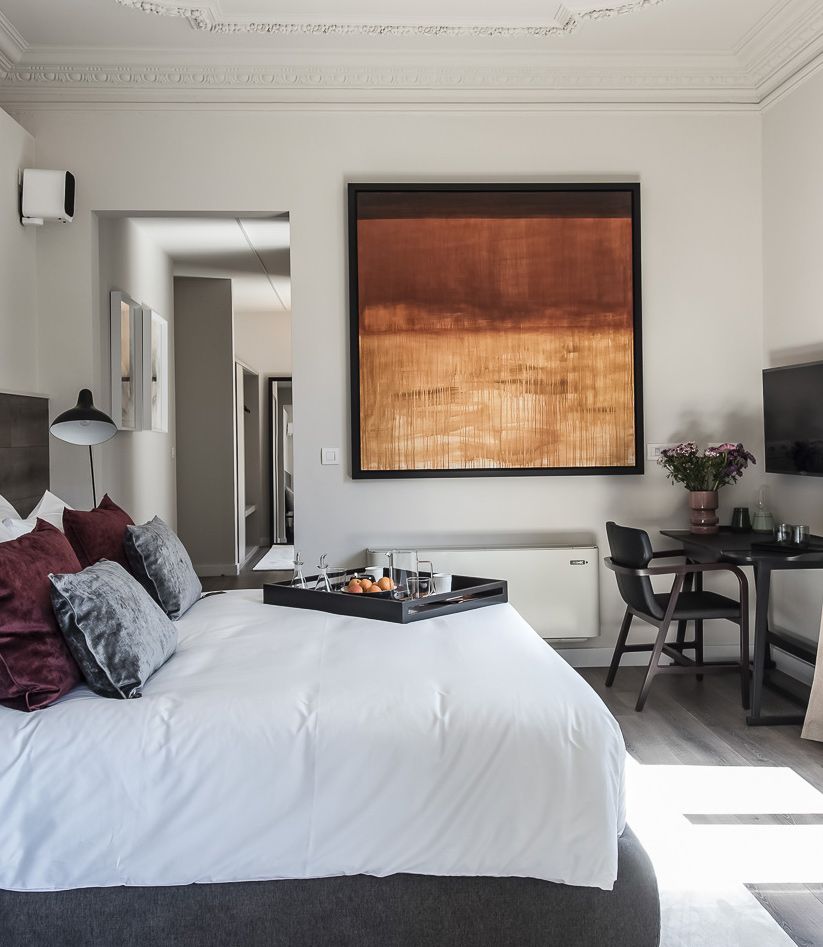 Warm welcomes are in our DNA
Casagrand is part of the Aspasios family. Aspasios is a company with more than 10 years' experience in hospitality and we are growing every day.
Our vocation for hospitality is unstoppable. We learn so much from listening to our guests every day, and they help us improve everything we do. We want to really get to know the people who visit us, offer them the best of ourselves and be their reason to return. We are hard working but flexible, professional yet friendly.
by Aspasios Boutique Apartments