There is nothing better than feeling at home. A feeling that you also search for when travelling. Noticing how a new city welcomes you and your accommodation being everything you hoped it would be, is an indescribable feeling.
Barcelona is one of these cities. Cosmopolitan, Mediterranean, sea and mountains, mouth-watering delights on the table and bursting with culture. A perfect destination to visit throughout the year thanks to its great climate. And it is in this city where we are meant to be. More precisely in one of its main streets, Diagonal. An avenue rich in history and an icon of the city. Along it, coinciding with the majestic neighborhood of Eixample and in a historical building, are our 13 apartments designed for you to enjoy the greatest comfort with a 5-star service.
A building with history
At Casagrand the exquisite blends with design in a building that bears the signature of the iconic architect Enric Sagnier (Barcelona, 1858-1931). With an eclectic style but with classicist and monumental tendencies, Sagnier joined the modernist trend and was the architect of such iconic Barcelona buildings as those that house the Port Customs and Casa Arnús.
Interior design
 Casagrand is a building where the protagonists are the details and the large rooms. Nothing has been left to chance in its spaces. Our 13 spacious apartments are designed down to the last detail and decorated with some of our favorite brands. Iconic lamps from Santa & Cole, curtains from Gastón y Daniela and the beautiful Maison de Vacances fabrics are all part of our essence. Not forgetting the warmth of the sofas from Patricia Urquiola and the aromas of our bathroom products from Molton Brown.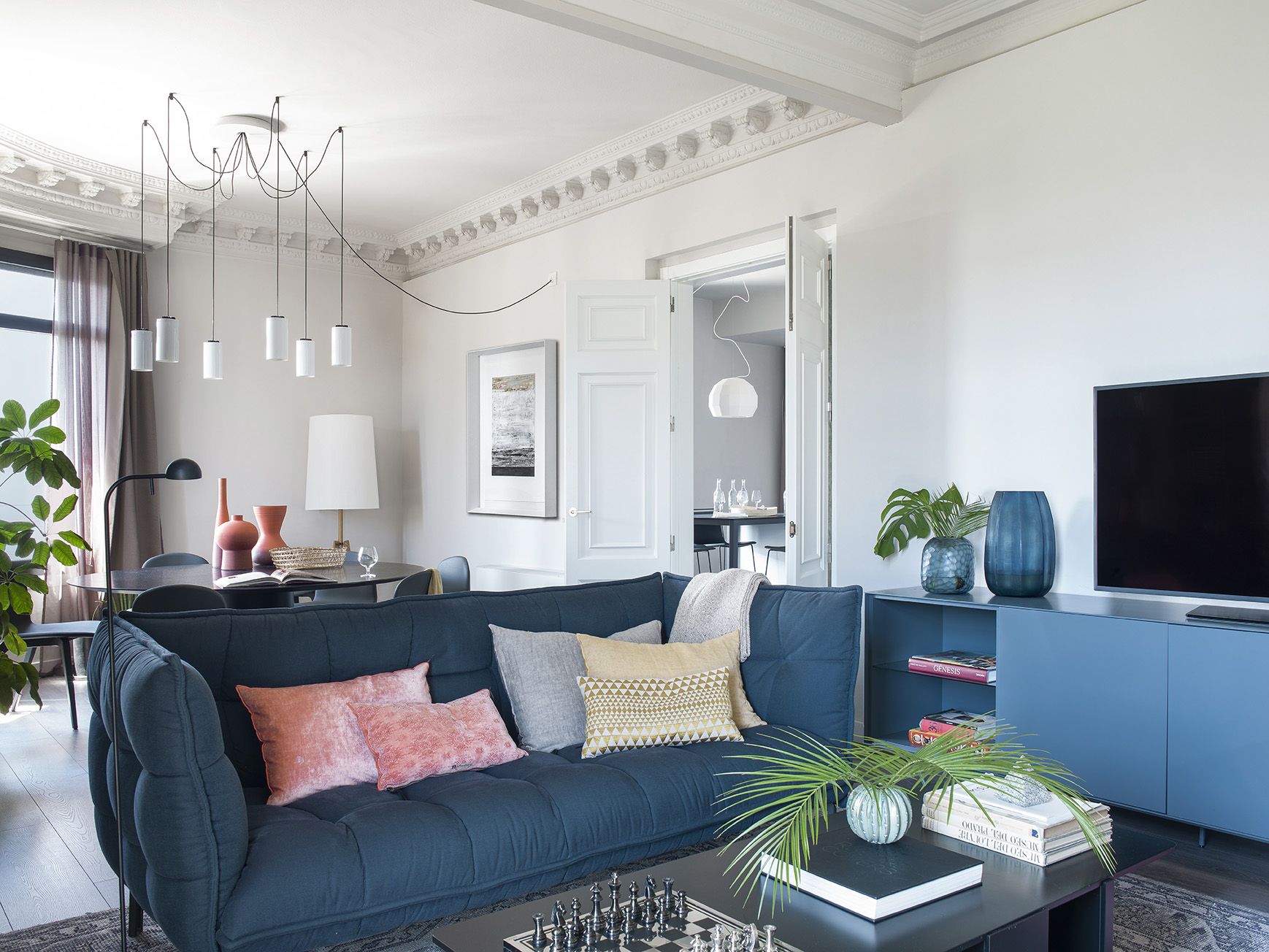 Spaces to suit you
We know that when you travel you want to make the most of what your destination has to offer. Therefore, at Casagrand we have designed a terrace to suit you. An oasis full of vegetation, with a space dedicated to the sun and swimming. If you are visiting Barcelona, welcome the day with the best breakfast under its Mediterranean sky.
Welcome!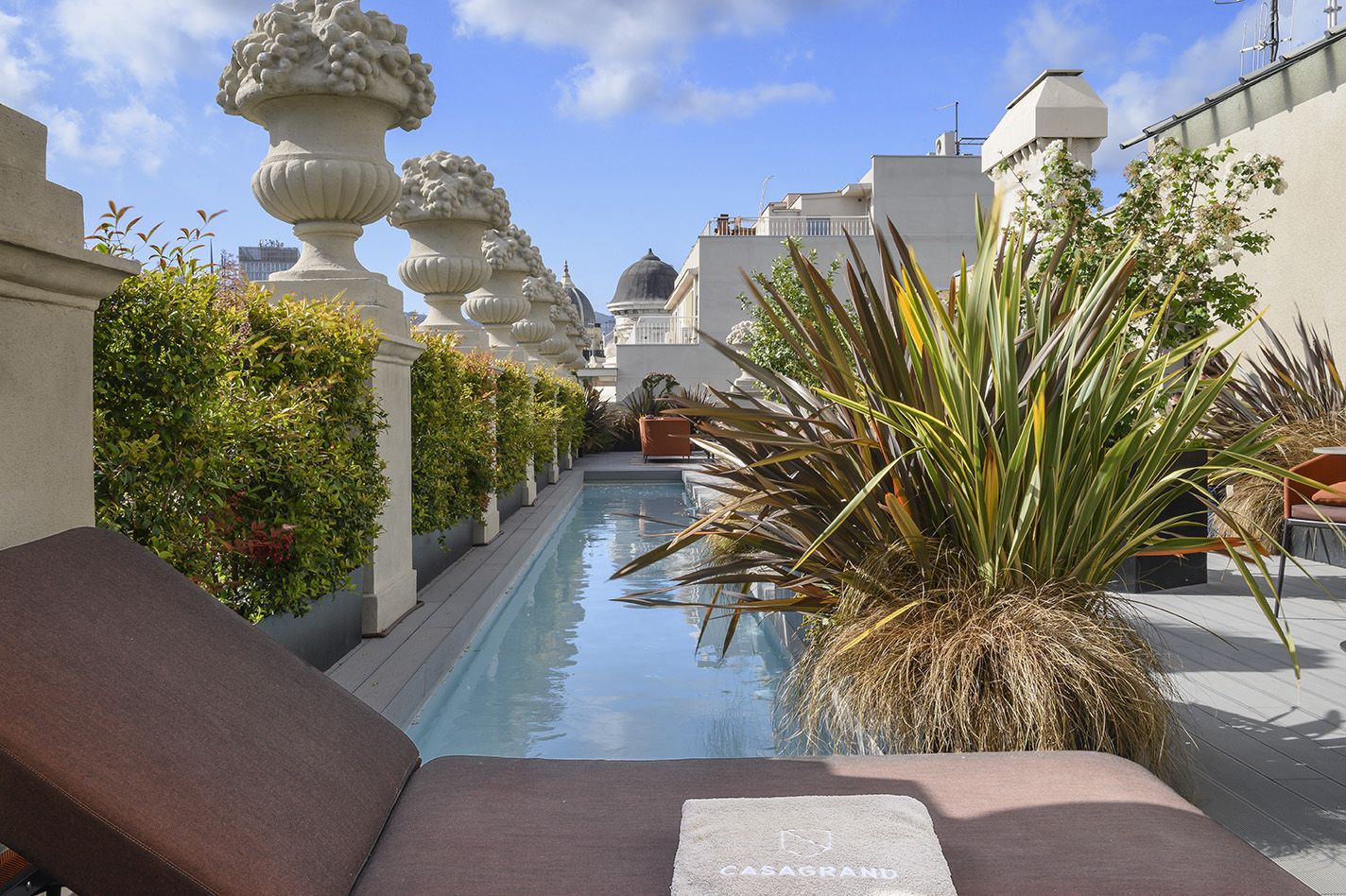 If your next destination is Barcelona, you have your home right here. Book your apartment at Casagrand.