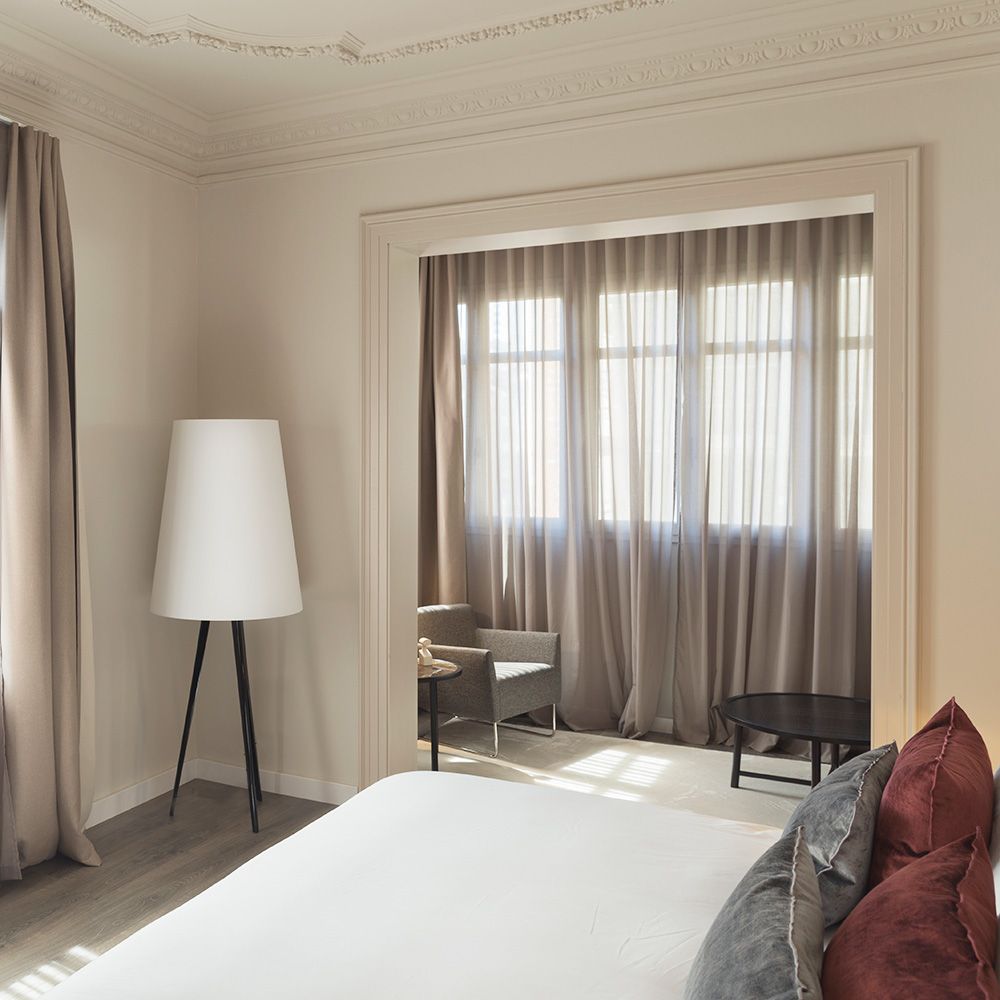 Look out onto one of the best views in Barcelona from any of the rooms in these luxury apartments. All the rooms face out into the city.
All of them are full of light. And all that space is just for you.
Luxury apartments
Spacious apartments
with 5-star hotel services
╲
choose between our apartments
Full of natural light.
5 bedrooms, 4 bathrooms, 3 of them ensuite.
Up to 9 guests.
Quiet, inside-facing bedrooms.
4 bedrooms, 3 bathrooms, 2 of them ensuite.
Up to 8 guests.
Penthouse with private terrace.
1 bedroom, 1 ensuite bathroom.
Up to 4 guests.
Sleep in the sky
226m2 area. Up to 9 guests
Enjoy the magnificent feeling of sleeping between 400 thread count Egyptian cotton sheets on mattresses made by hand with natural materials; you can choose between three types of pillows: feather, latex or viscoelastic foam.
We have everything you need to care for your baby (high chair, crib, baby bath, changing table, diaper disposal container, babies' toys) and keep your older children entertained (chalkboard with chalk, children's toys, Playstation 4).
Features
All rooms facing out towards the city
226m2 area
2 double bedrooms with a double bed in each
2 twin bedrooms with two single beds in each
1 bedroom with one single bed
4 bathrooms, 3 of them ensuite
General services
VIP services
Soundproofed rooms
Roof terrace
Spa/chillout area
Wi-Fi
Gym
WHAT OUR GUESTS SAY
Stayed with my family in the 4 bedroom apartment on the second floor and it's where we have decided to stay from now on when visiting Barcelona. Amazing service, relaxing rooftop deck and pool, and the perfect location near so many attractions in Barcelona.

TheMdterp

26 Oct 2018

Best apartments anywhere in the world Casagrand must be the best apartments I've ever stayed in anywhere in the world. Excellent location in a dynamic, upscale part of town but still within short walking distance to the main sights. The apartment (2-2) itself was huge. We were 7 in all and... + there was plenty of rooms and bathrooms for all of us. The beds were comfortable, the kitchen and bathrooms well appointed, and the ambience was truly elegant. Casagrand made for a great start to our 2 week Spain vacation. We received a lot of help and good conversation from the staff -- they really go the extra mile to give hands on service, something that travelers like me and my family always look for abroad. For the price, the total experience was definitely worth it. I would never hesitate to stay at Casagrand if we ever get to visit Barcelona again!

Bonki A

19 Jun 2018

Great place! very spacious and very clean. I highly recommend it and will stay again.

Newby's Vacuums

10 Aug 2018

4 wonderful days at Casagrand We rented the 4 br suite, it has 2 master suites with bathroom ( shower and tub) 2 other br share a bath. Beautifully decorated, nice balcony off the living room. kitchen is accommodating. Clothes washer and dryer came in handy. We arrived on an... + early morning flight , we were able to drop off our luggage without any problems. The front desk clerk was friendly and made us feel welcomed. When we came back after 4 pm , or luggage was already in our apartment. We received maps of Barcelona along with metro info and restaurant suggestions from the receptionist. All 7 of us loved the apartment and enjoyed our stay there. Plenty of cafes and restaurants within minutes of walking distance from the apartment. highly recommend this place. The rooftop lounging area is great. Thanks to everyone at Casagrand for making our stay in Barcelona memorable.

shital1222

20 Jun 2018

Stylish, well located and comfortable flat Ideal for a friend gathering with a touch of luxury. Superb roof top with swimming pool and sauna. There are many places to go out and drink, eat, dance in the area

Joris Peucheret

31 Mar 2018

You will LOVE this place Rented a 4 BR 3 bath unit for a girls trip. The accommodations were superb, the location excellent and the staff very accommodating. We were very happy with all aspects of our stay, including the comfortable beds, the luxurious showers with tons of hot water... + and the beautiful rooftop terrace. If you are looking at a rental at CasaGrand, do not hesitate to book it, you will LOVE this place.

Aimee Williams

21 Apr 2018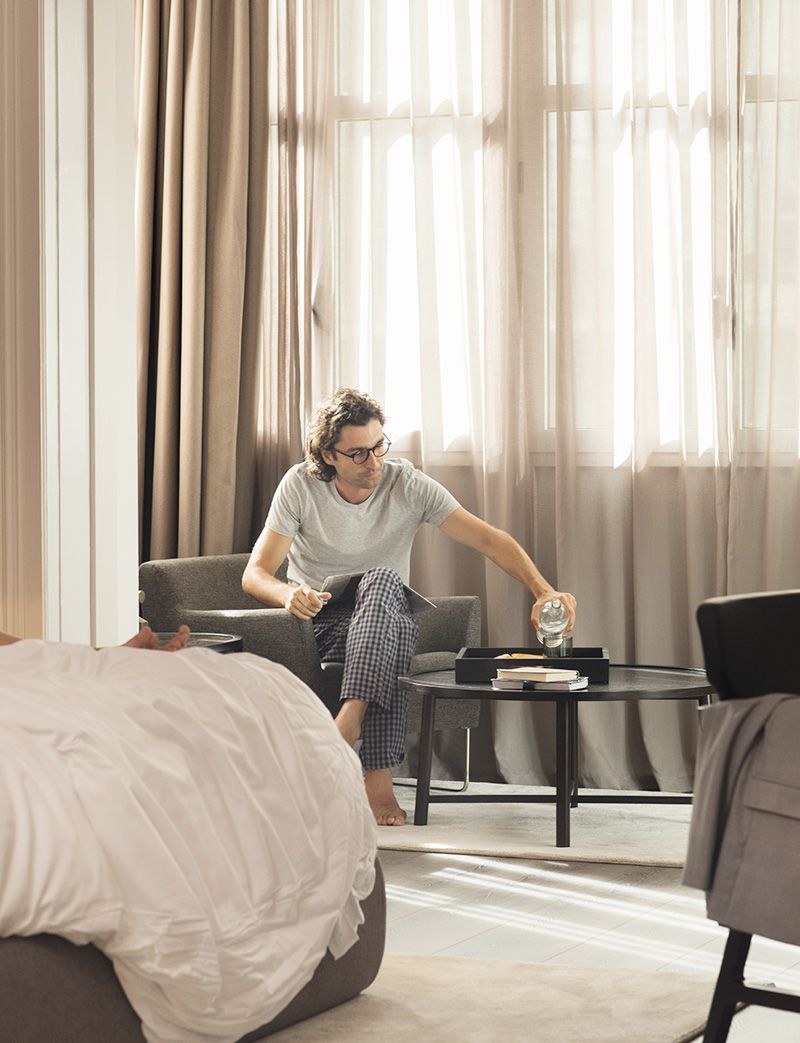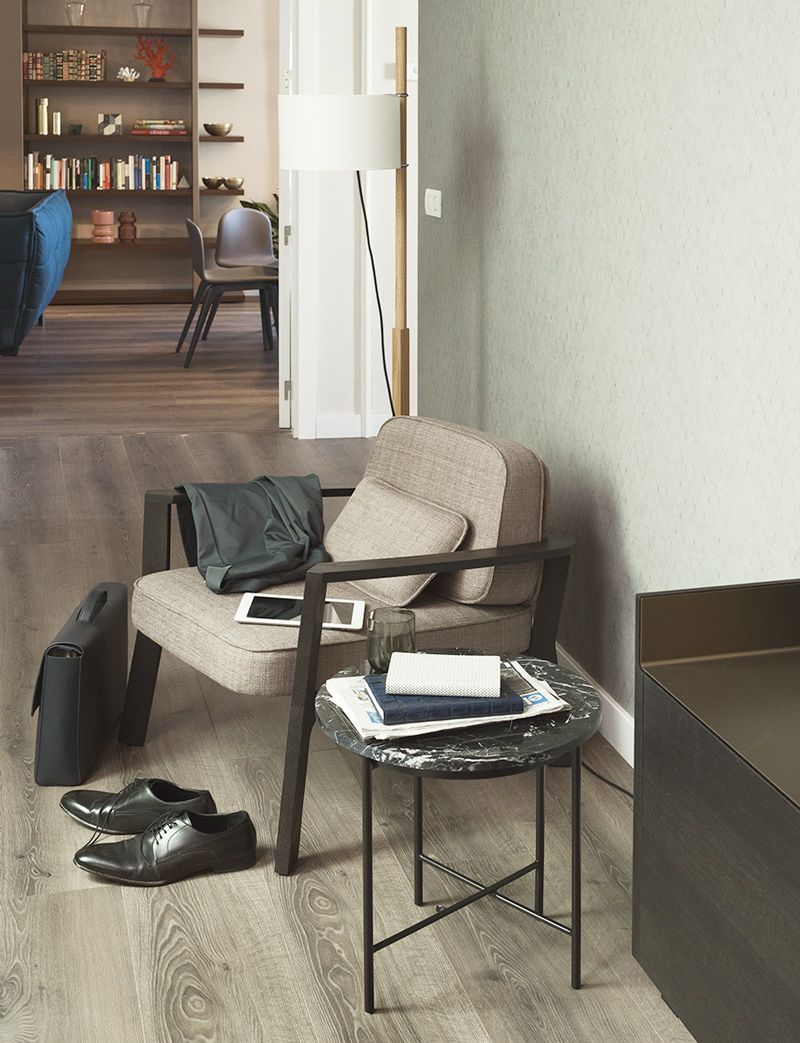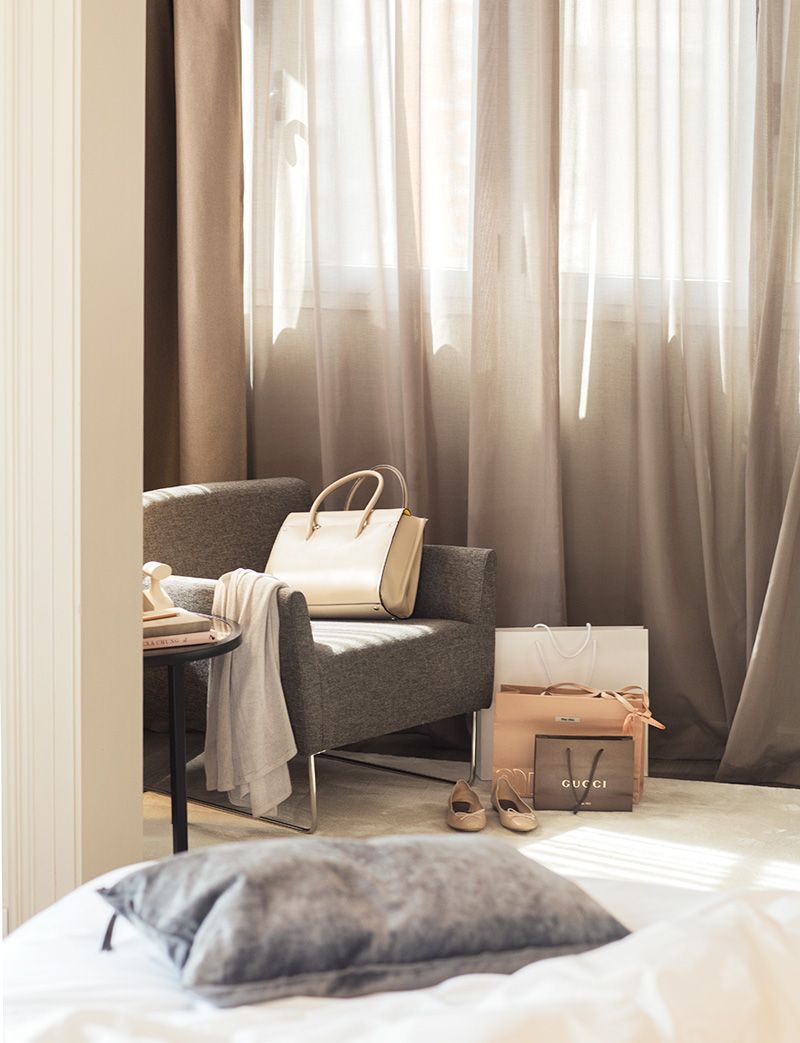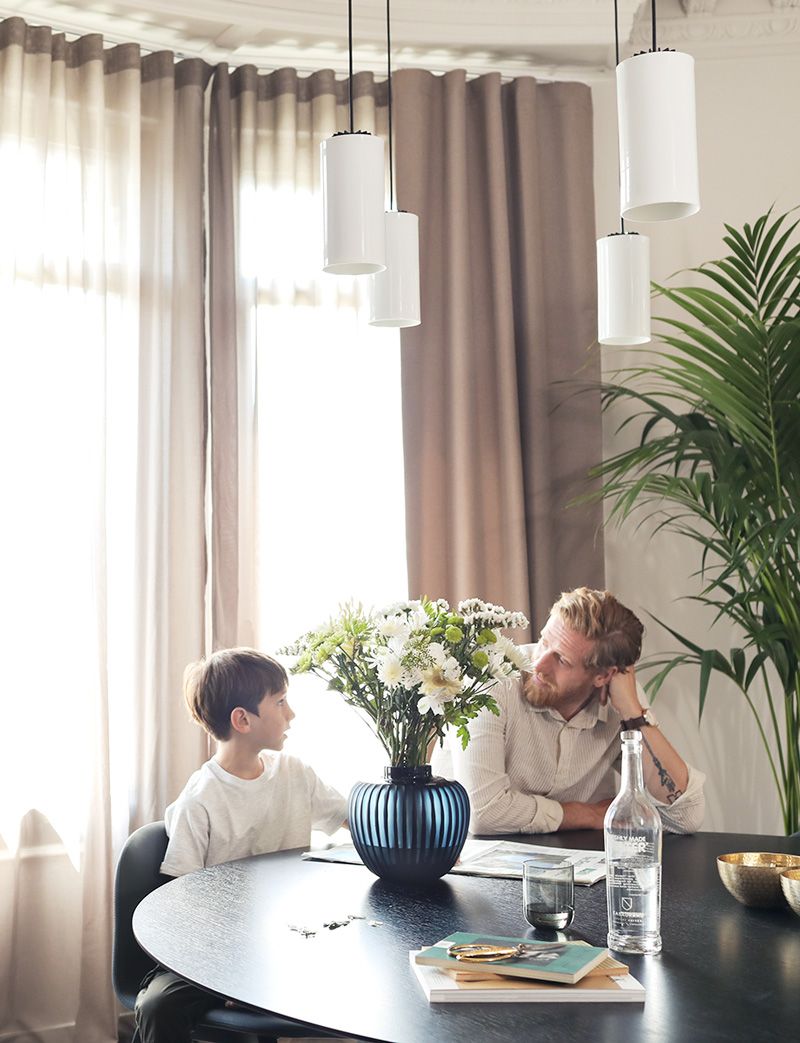 Warm welcomes are in our DNA
Casagrand is part of the Aspasios family. Aspasios is a company with more than 10 years' experience in hospitality and we are growing every day.
Our vocation for hospitality is unstoppable. We learn so much from listening to our guests every day, and they help us improve everything we do. We want to really get to know the people who visit us, offer them the best of ourselves and be their reason to return. We are hard working but flexible, professional yet friendly.
by Aspasios Boutique Apartments