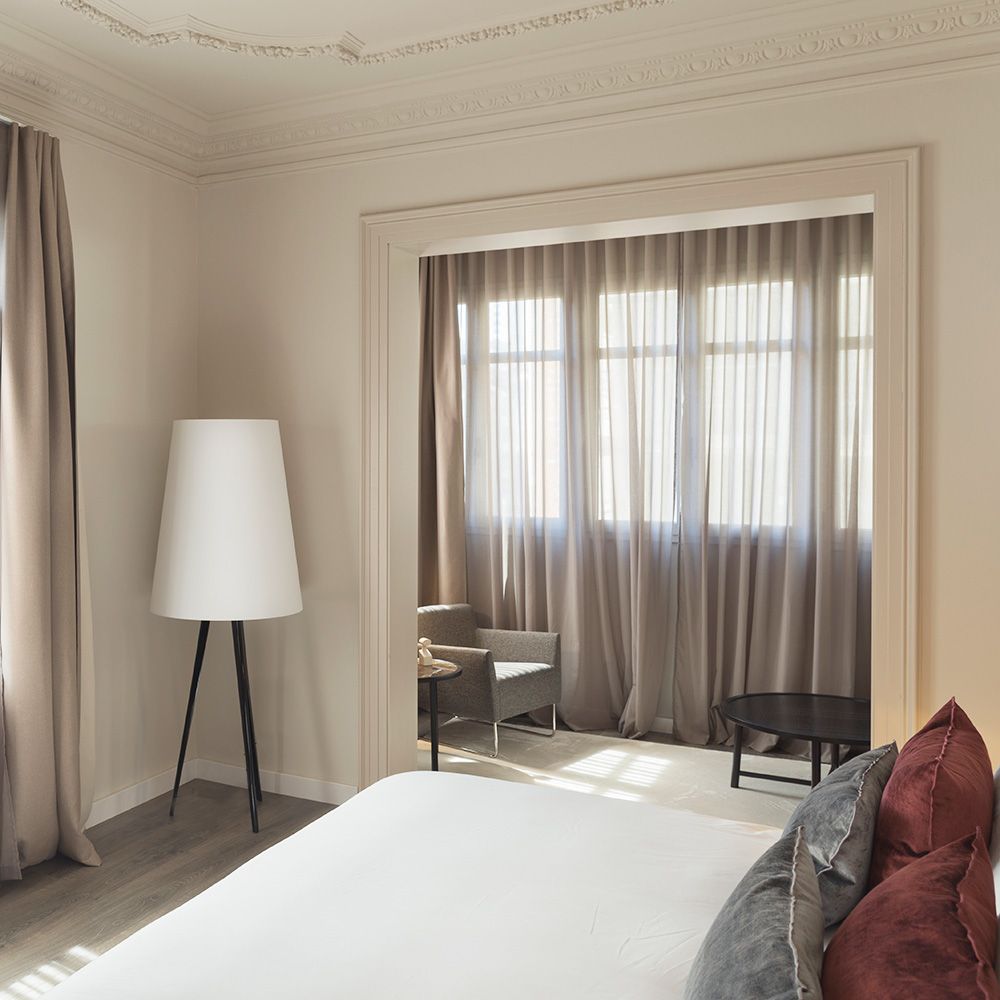 Asómate a unas de las mejores vistas de Barcelona desde cualquiera de las estancias de este apartamento.
Todo exterior. Todo luz.
Todo para ti.
Luxury apartments
Espaciosos apartamentos con alma
de hoteles de cinco estrellas
╲
ELIGE ENTRE TODAS NUESTRAS SUITES
Todo exterior. 226m2 de superficie.
5 dormitorios, 4 baños, 3 de ellos en suite.
Hasta 9 huéspedes.
Habitaciones intimas y tranquilas. 200m2.
4 dormitorios, 3 baños, 2 de ellos en suite.
Hasta 8 huéspedes.
Terraza privada de 40m2.
1 habitación doble con baño en suite.
Hasta 4 huéspedes.
Deja que la luz lo invada todo
Dormir en el cielo
226m2 de superficie. Capacidad para 9 huéspedes.
Disfruta de la magnífica sensación de dormir con sábanas de algodón egipcio de 400 hilos por pulgada sobre colchones fabricados artesanalmente con materiales naturales; tendrás la opción de elegir el tipo de almohada: plumas, látex o viscoelástica.
Disponemos de todo lo necesario para el cuidado de bebés (silla, cuna, bañera, cambiador, contenedor de pañales, juguetes) y el entretenimiento de los niños (pizarra con tizas, juguetes, Playstation 4).
Características
Todo exterior
226m2 de superficie
2 dormitorios dobles con cama de matrimonio
2 dormitorios dobles con camas individuales
1 dormitorio con cama individual
4 baños, 3 de ellos en suite
Servicios generales
Servicios VIP
Habitaciones insonorizadas
Terraza/Solarium
Zona de spa/relajación
Wifi
Gimnasio
LEE LAS OPINIONES DE NUESTROS CLIENTES
LEE LAS OPINIONES DE NUESTROS CLIENTES
You will LOVE this place Rented a 4 BR 3 bath unit for a girls trip. The accommodations were superb, the location excellent and the staff very accommodating. We were very happy with all aspects of our stay, including the comfortable beds, the luxurious showers with tons of hot water... + and the beautiful rooftop terrace. If you are looking at a rental at CasaGrand, do not hesitate to book it, you will LOVE this place.

Aimee Williams

21 Abr 2018

The place is amazing. You will not be disappointed, nuff said. Ok the pool isn't that big, and that takes nothing from the apt

A Google User

01 Sep 2018

Very high quality accommodations! Comfortable beds, pillows, sofas. Kitchen is well equipped and the dining table and seating was more than enough. Bedrooms were quiet. The apartment is simply amazing!Location is on a very busy street, which is both a benefit and a detriment. There... + is a lot nearby, but you have to put up with some street noise. The windows do a pretty good job of blocking it out, but the noise from passing sirens gets through.I would stay there again in a heartbeat!

Chris Peluso

23 Oct 2018

Best apartments anywhere in the world Casagrand must be the best apartments I've ever stayed in anywhere in the world. Excellent location in a dynamic, upscale part of town but still within short walking distance to the main sights. The apartment (2-2) itself was huge. We were 7 in all and... + there was plenty of rooms and bathrooms for all of us. The beds were comfortable, the kitchen and bathrooms well appointed, and the ambience was truly elegant. Casagrand made for a great start to our 2 week Spain vacation. We received a lot of help and good conversation from the staff -- they really go the extra mile to give hands on service, something that travelers like me and my family always look for abroad. For the price, the total experience was definitely worth it. I would never hesitate to stay at Casagrand if we ever get to visit Barcelona again!

Bonki A

21 Jun 2018

Casagrand Luxury Suites is top of the line. Great space for a larger group with spacious common area and the privacy of your own bedrooms and bathrooms. The staff was amazing. They addressed any of our concerns immediately and effectively. Perfect location with reasonable proximity... + to almost anything a visitor would want to experience. My family and I will definitely be back.

Fran Bell

05 Jul 2018

A big thank you to the entire Casagrand staff Our trip to Barcelona was magical...your beautifully located, spacious 4 bedroom 3 bath apartment apartment provided welcome rest from our daily excursions. We hope to visit your wonderful city again and will hopefully have the opportunity to stay at the Casagrand.

Mary Mino

26 Nov 2017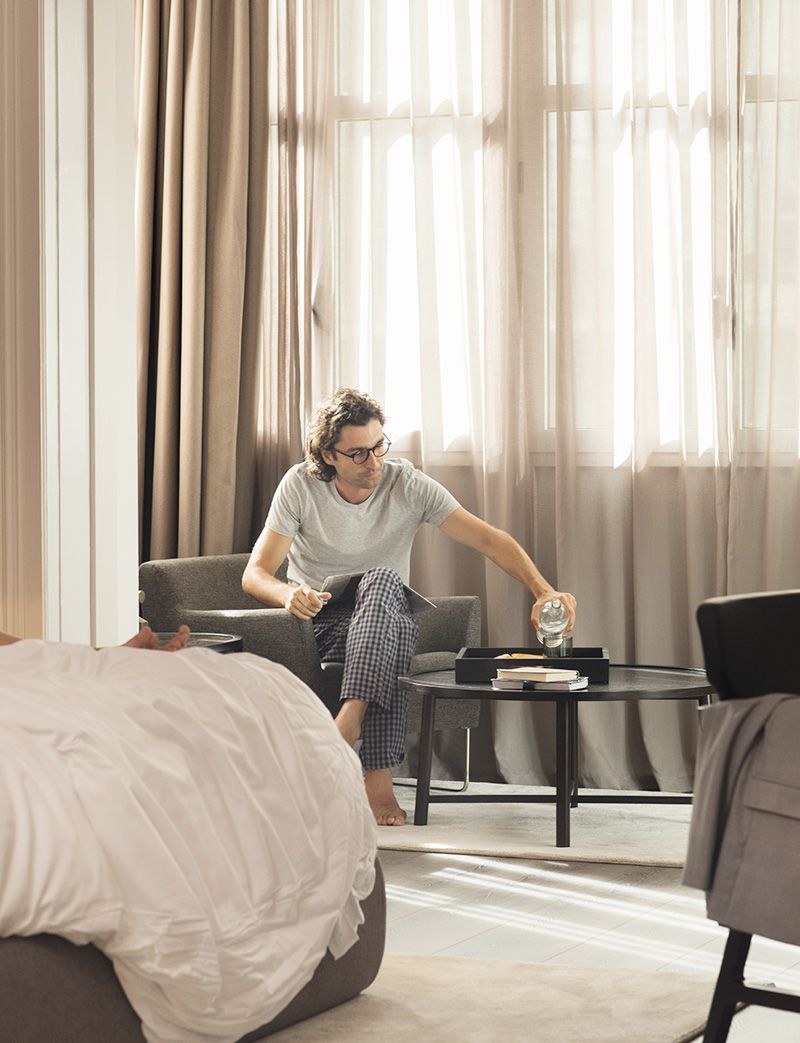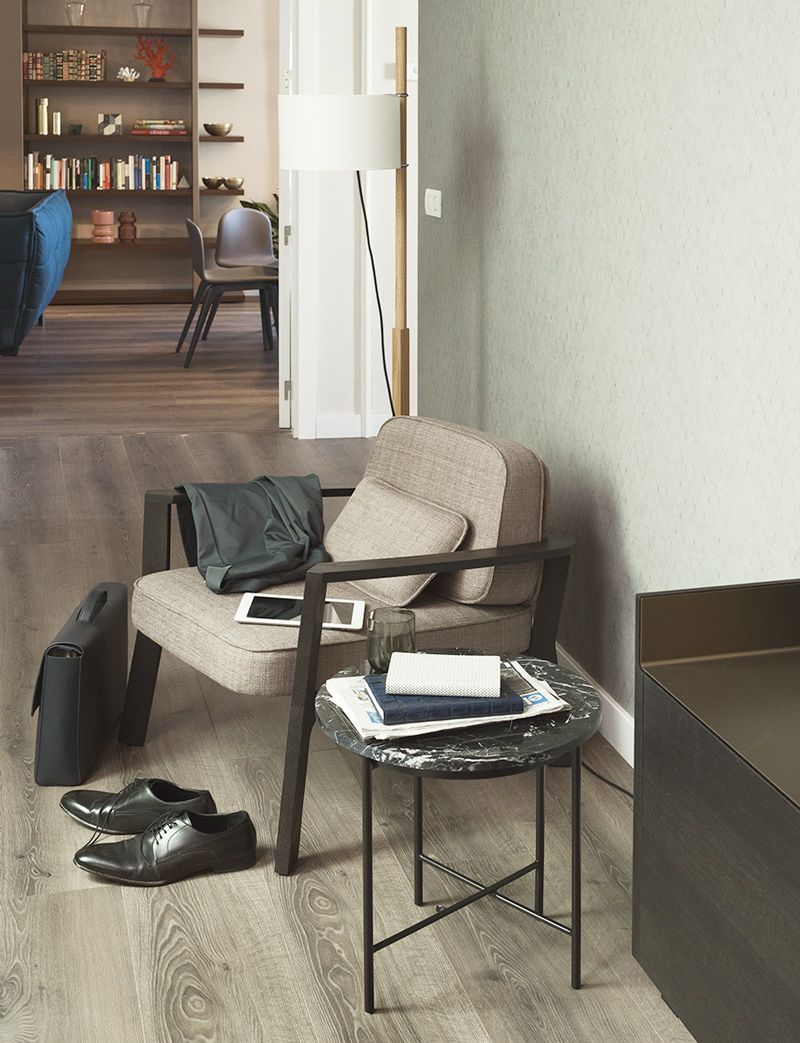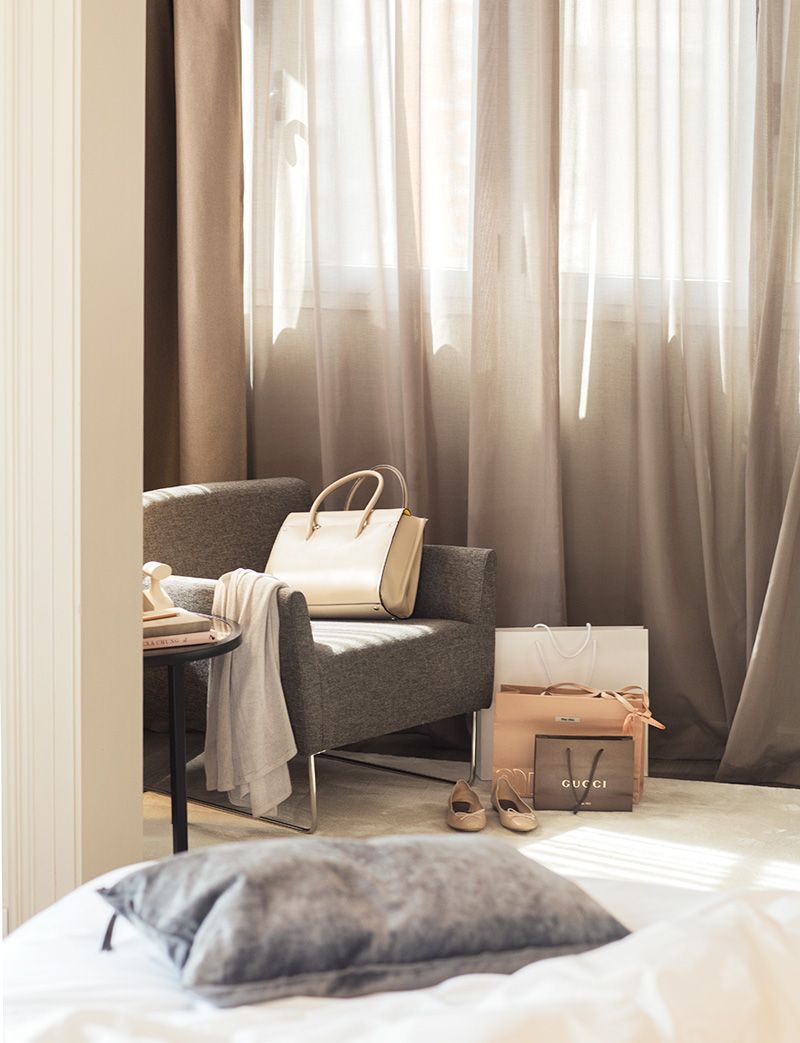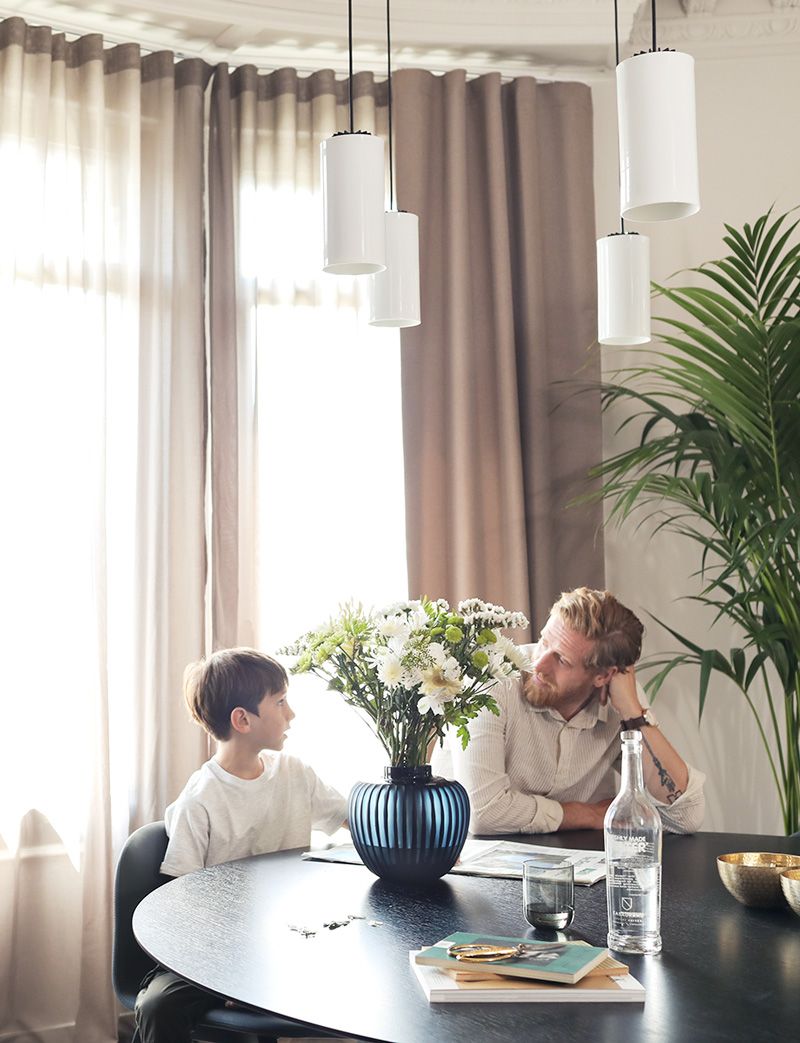 Vocación de hospitalidad en el ADN
Somos
Casagrand
, somos
Aspasios,
una compañía con más de 10 años de experiencia y en constante expansión.
Nos mueve una vocación por la hospitalidad. Nos mueve saber que nunca dejaremos de escuchar a nuestros huéspedes y clientes para aprender de ellos. Queremos conocer a aquellos que nos visitan, ofrecerles lo mejor de nosotros y ser esa razón por la cual quieren volver. Con rigor y flexibilidad. Con profesionalidad y familiaridad.
by Aspasios Boutique Apartments