When you're traveling with children, we know how important their well-being is to you. That is why at Casagrand we have designed our apartments tailor-made for families. Also, thanks to our location, right in the heart of the Eixample neighborhood, you will have endless options that are perfect for entertaining the little ones and also teenagers.
Apartments that have it all
 All of our 13 exclusive apartments are special thanks to their large rooms, their exquisite furnishings and their entertainment on offer. And in each of our apartments we offer our guests access to content from Netflix, PlayStation and other devices. Also, all apartments have everything you need to take care of the very youngest. At Casagrand we also offer outdoor areas and a pool on the terrace. An ideal space for family fun.
Different plans
 The city of Barcelona is a great destination to travel with the little ones. The city is very convenient thanks to its large avenues. And the choice between mountain or beach, makes it even more attractive. So, a good plan to enjoy a full day as a family can be to tour the city by bike. Barcelona has a large network of bike lanes, so you can enjoy a ride in the city center and going to the beach on two wheels can be the start of a perfect day.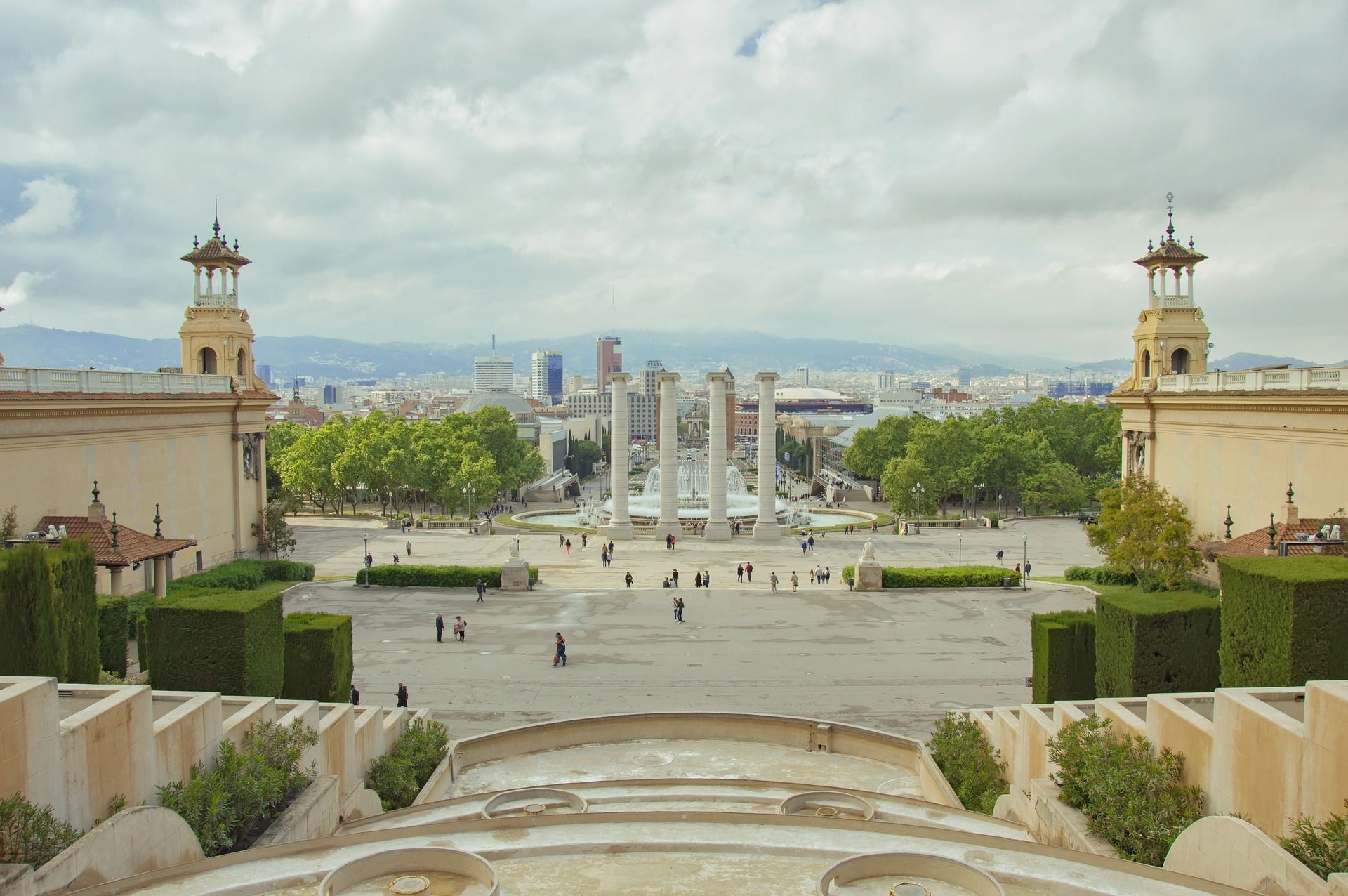 Trip to the mountain
 Barcelona is a city which is overlooked by a green space which is always a pleasure to get lost in. Montjuic is, without a doubt, a perfect trip to take with the little ones. Open spaces and large play areas make this area an exceptional part of the city for leisure. But Montjuic is also an interesting place to visit for its castle, its Olympic legacy and for its many viewpoints of the city.
To the museum!
 Enjoying art with the family is always a good idea and Barcelona is full of art. Every weekend MACBA offers a program aimed at families. They combine visits to the exhibition spaces with various workshops that combine games and experimentation.
If you are thinking about your next family trip, we highly recommend you make Barcelona your destination. At Casagrand we cannot wait to welcome you. Contact us to confirm availability. Welcome to Barcelona!