This summer we want to share a very special recommendation to bring Barcelona's most authentic gastronomy to our guests:
We invite you not to miss the historic Els Pescadors Restaurant, a fisherman's tavern turned into an exceptional restaurant where you can taste delicate dishes made with high-quality local products. In addition, Casagrand guests can obtain exclusive benefits, such as a welcome glass of cava and a free round-trip transfer from our accommodation.
Discover more about Els Pescadors with the following review by our blog guest Sally Davies. Sally writes on Spanish food and culture for several guidebooks, magazines and newspapers, including The Daily Telegraph and Wallpaper.
Els Pescadors: best quality fish and rice with an old fisherman's tavern vibes
curated by Sally Davies
Barcelona's dining experiences encompass every kind of cuisine, from casual tapas to the cutting-edge molecular gastronomy for which the city is famous throughout the world. There is little, however, that can compare with the pleasure of a leisurely paella in a traditional setting.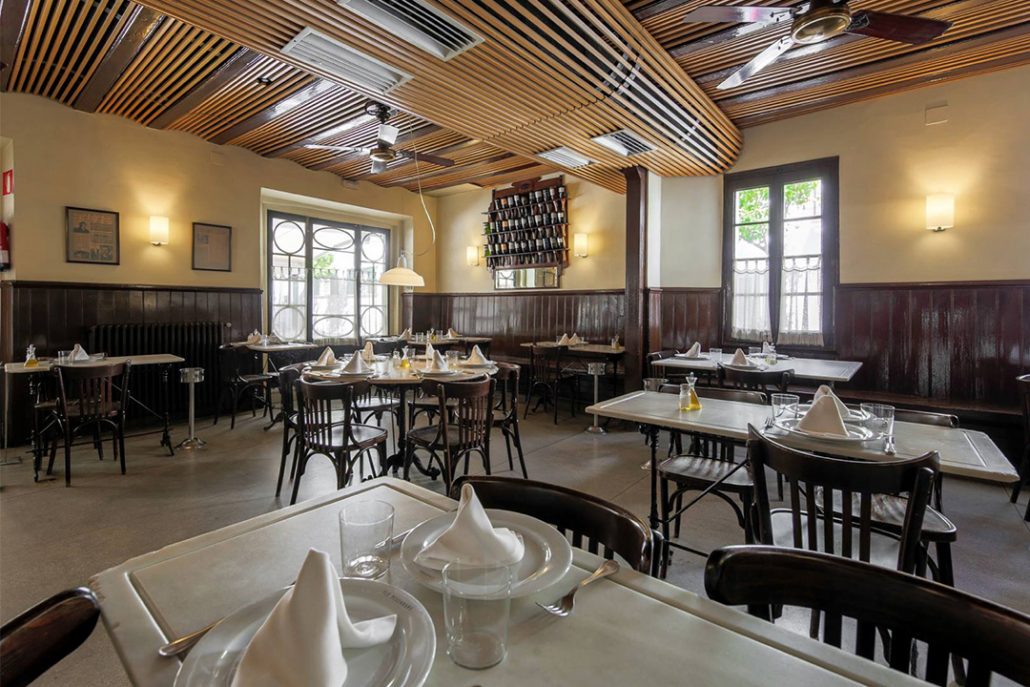 Els Pescadors ('The Fishermen') was established in its current form in 1980, but its historical roots as a humble tavern are still evident in its ornate frontage, marble tables, wood panelling and the slow tick of an antique clock.
The restaurant sits in the Plaça Prim, a small square of low-slung, whitewashed houses shaded by sprawling ombú trees. This quiet little pocket of the Poblenou neighbourhood was once home to the local fishing community, and has changed little, sitting at odds with the busy streets and high-rise blocks that surround it.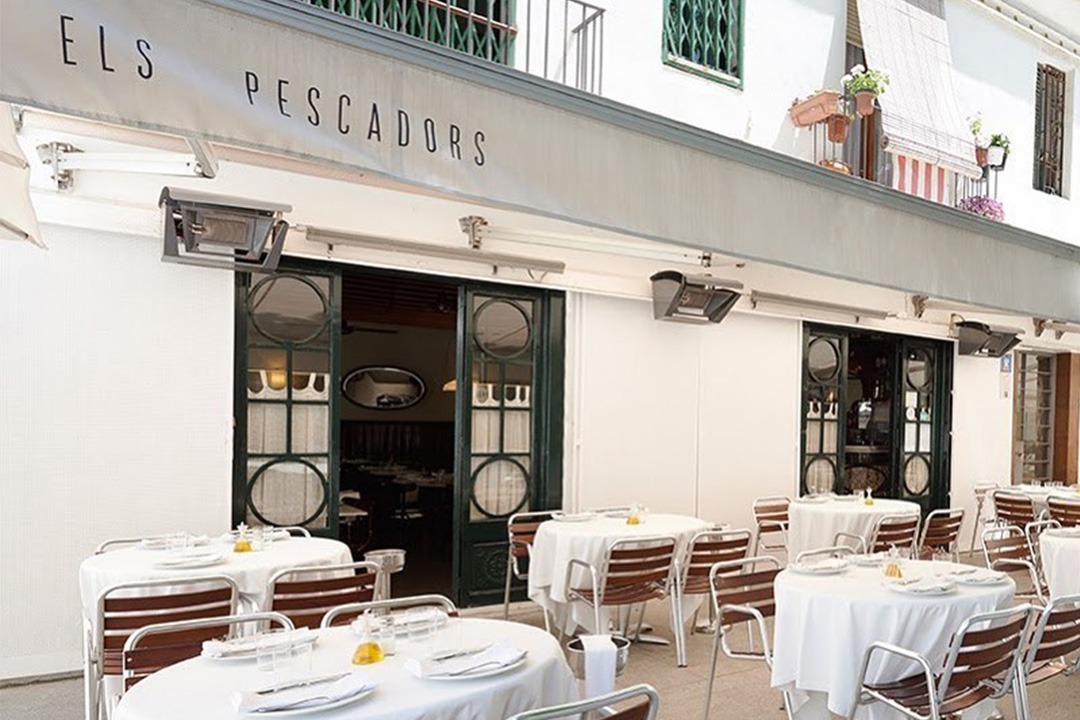 Els Pescadors' time-worn authenticity is deceptive. Of course, there are the rice dishes generically termed 'paella' by non-specialists, along with the Catalan version fideuà, made with chopped noodles instead of rice. There is also a catch of the day, simply prepared (try the wild dorada – gilt-head bream – or the sea bass, if available that day). But the kitchen also offers some of the most inventive cooking in town.
The menu changes frequently, but when available, dishes to look out for include shavings of locally caught cuttlefish tossed with crumbled sausage, pancetta and poached egg, or squid fried with onion and romesco – a classic Catalan sauce comprising tomatoes, garlic, almonds, hazelnuts and nyora peppers.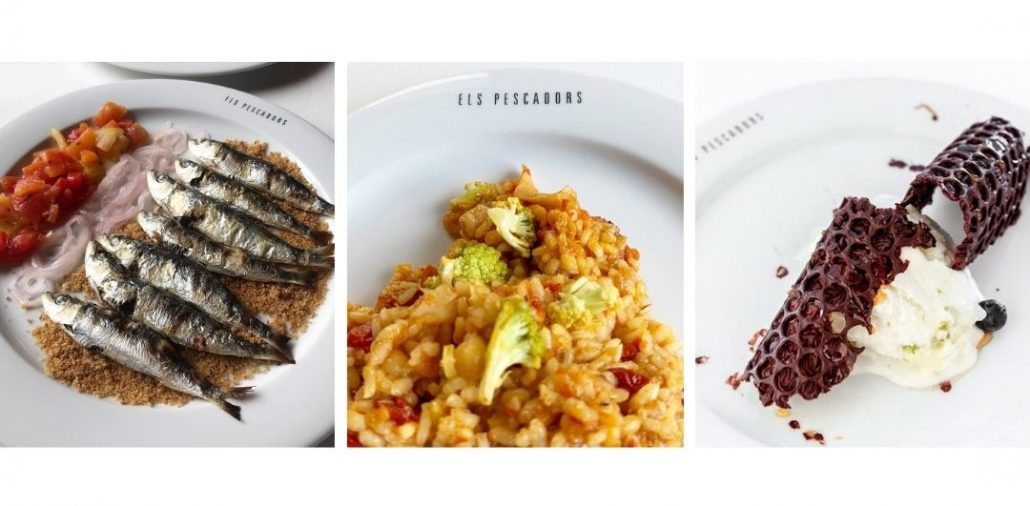 An excellent way to try more than one dish and leave room for dessert is the 'trio de bacalaos'. This is three cod dishes in one: the first served with a garlicky mousseline; the second with red piquillo peppers and smoked paprika, and the third with 'salsa jurvert', a medieval Catalan sauce with herbs, garlic and honey. Non-fish eaters and vegetarians are also catered for. Try the rice dish with wild mushrooms, courgette, flat beans, beetroot and salsa jurvert, or the slow-roast kid with rosemary and baked potatoes.
Finish with a tarte tatin, a lemon 'cloud' with a Valrhona chocolate honeycomb or one of the home-made sorbets. The wine list, too, is worthy of note, offering a surprisingly wide choice of bottles in the €20-€35 range, which is unusual in a restaurant of this calibre. There is also a good selection, particularly of local wines, available by the glass.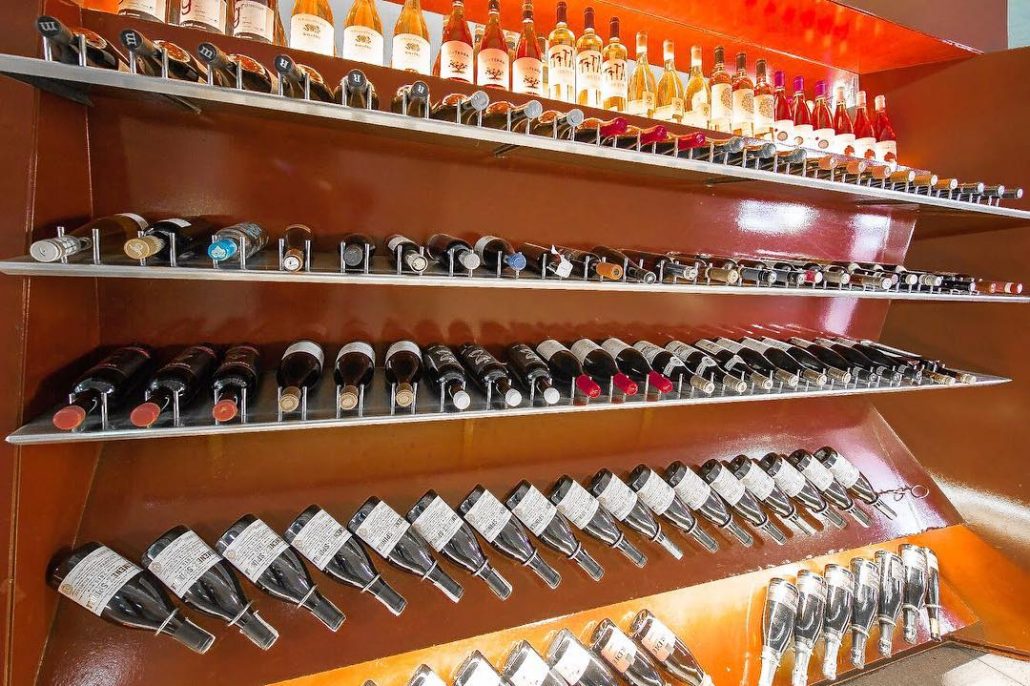 Els Pescadors
Plaça Prim 1, 08005, Barcelona
(0034) 93 225 2018
Open 1-3.30pm & 7.45-10.30pm daily.
Discover the best of the city from the comfort of our Casagrand Luxury Apartments, in one of the most exclusive areas of Barcelona.