At Casagrand the word Summum has many meanings. It means space, exclusivity, design, comfort and the feeling of being at home. And it also means enjoying the essence of Barcelona. That is why we have designed our apartments down to the very last detail. Discover everything that makes them different.
Space and comfort
The Casagrand Summum apartments are characterized by their size. And in their more than 200m2 they can accommodate up to nine guests. They have a total of five bedrooms and four bathrooms, three of them en suite. It is an apartment tailor-made for groups of friends or families who want to enjoy large common spaces and all the comfort of each room. And not forgetting its large and perfectly equipped kitchen.
Design in every corner
Our Summum apartments feature designer interiors. Their décor is the result of the interior designer Marc Borrós. Each room boasts noble materials and timeless pieces. The furniture in our apartments showcases firms such as B&B Italia, lamps from Catalan brands such as Santa & Cole and Marset and the mark of designers such as Patricia Urquiola. But also pieces of contemporary art signed by Alicia Kopf, Ignacio Uriarte and Joan Cabrer.
The best sleep
Each of the rooms offers the experience of sleeping between 400 thread count Egyptian cotton sheets. And the unparalleled feeling of sleeping on a mattress made by hand from natural materials. Also, on our pillows menu you can select the best pillow for your dreams.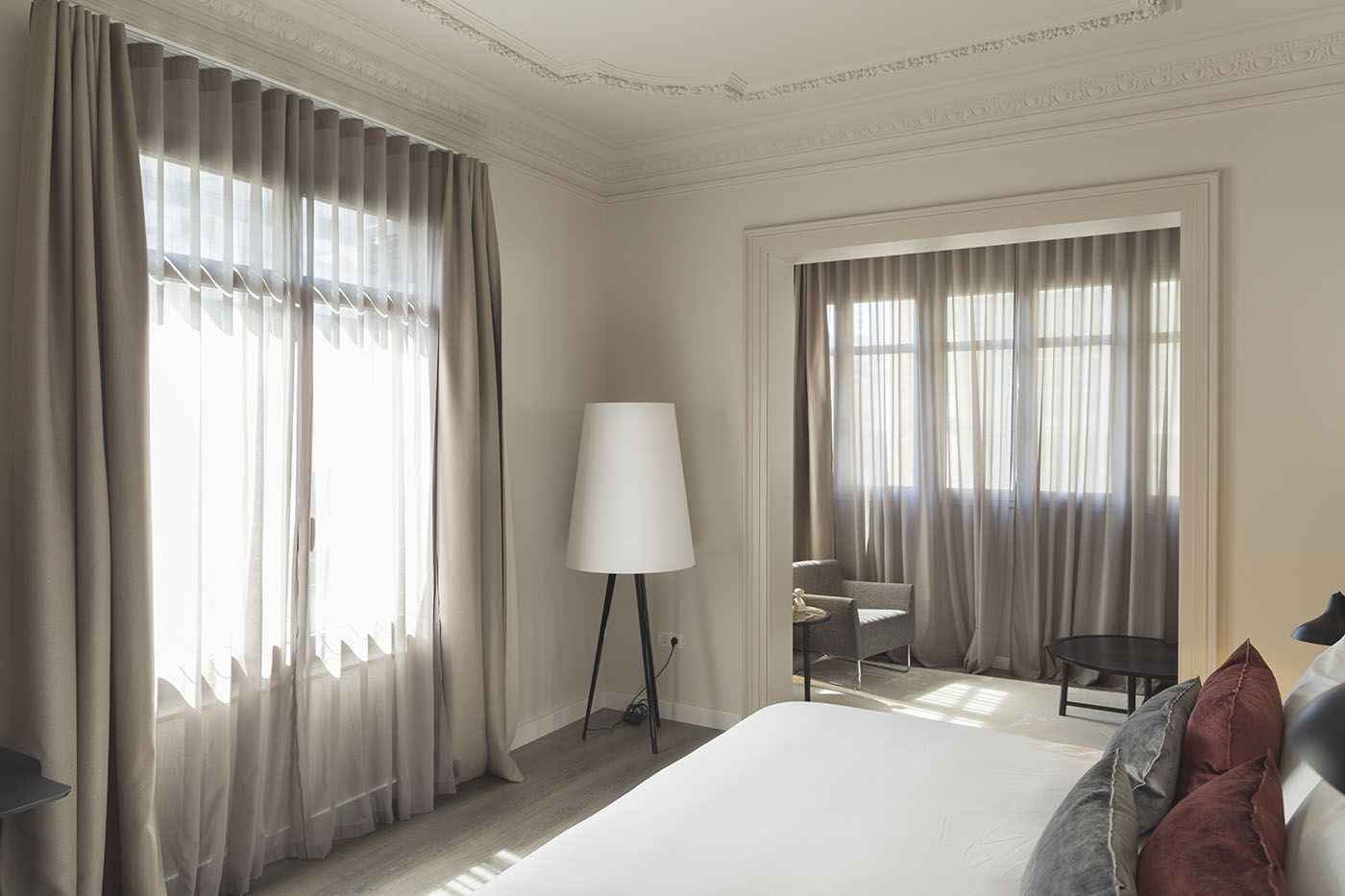 Apartments designed for families
We know that when you travel with children, space matters. But also, the convenience of having everything you need for your comfort at hand. At Casagrand we have toys for the little ones and changing tables, chairs, cot and bathtub for babies. Travel with the peace of mind of feeling at home.
To enjoy
This is our goal. At Casagrand we want you to enjoy an unforgettable stay. That is why we have thought of everything you like. Our Summum apartments have satellite television, access to content from Netflix, PlayStation and a sound system that you can easily monitor from your mobile phone.
Barcelona in each room
Our Summum apartments are characterized by enjoying views of Barcelona from every room. You will enjoy all the light and the possibility of peering out at the city whenever you want.
Five-star services
As well as all the amenities offered by our apartments, you have all our services at your fingertips. Relax in the pool on our terrace, take care of yourself at the gym and enjoy the sauna. Discover our À la Carte and Concierge services. Our team is here for you 24 hours a day.
Is Barcelona your next destination? Enjoy your next family vacation in our Summum apartments and we guarantee you an unforgettable experience.