The fascinating time of the fabulous winter period when the days become shorter and darker around midday has already come. It's an opportunity to enjoy the delightful atmosphere of spending time with friends and relatives. Food has always been the primary element of enjoying lovely moments with loved ones.
Catalonia is home to many delicious dishes, especially winter and holiday meals. While sweets lead to enticing indulgence, savory foods are filling and pleasing to the palate. 
We've put together a list of recommendations for Catalan winter dishes to try in Barcelona to honor our favorite delicacies from the region.

Escudella i carn d'olla
One of Catalonia's most famous Christmas meals that people usually eat on Christmas Eve or Christmas Day is a traditional stew known in Castilian as "cocido catalan".
It is a mix of stew and soup made with various types of meat, vegetables, and legumes. This meal also can include "pilota" which is one large meatball spiced with garlic and parsley or shell-shaped pasta that can be stuffed with small meatballs which are served in a big bowl of broth. There is also a second plate with boiled-up meat, chickpeas, and vegetables.
Since it takes a while to prepare, the incredible smell fills the homes of Catalans as the ingredients bubble and boil.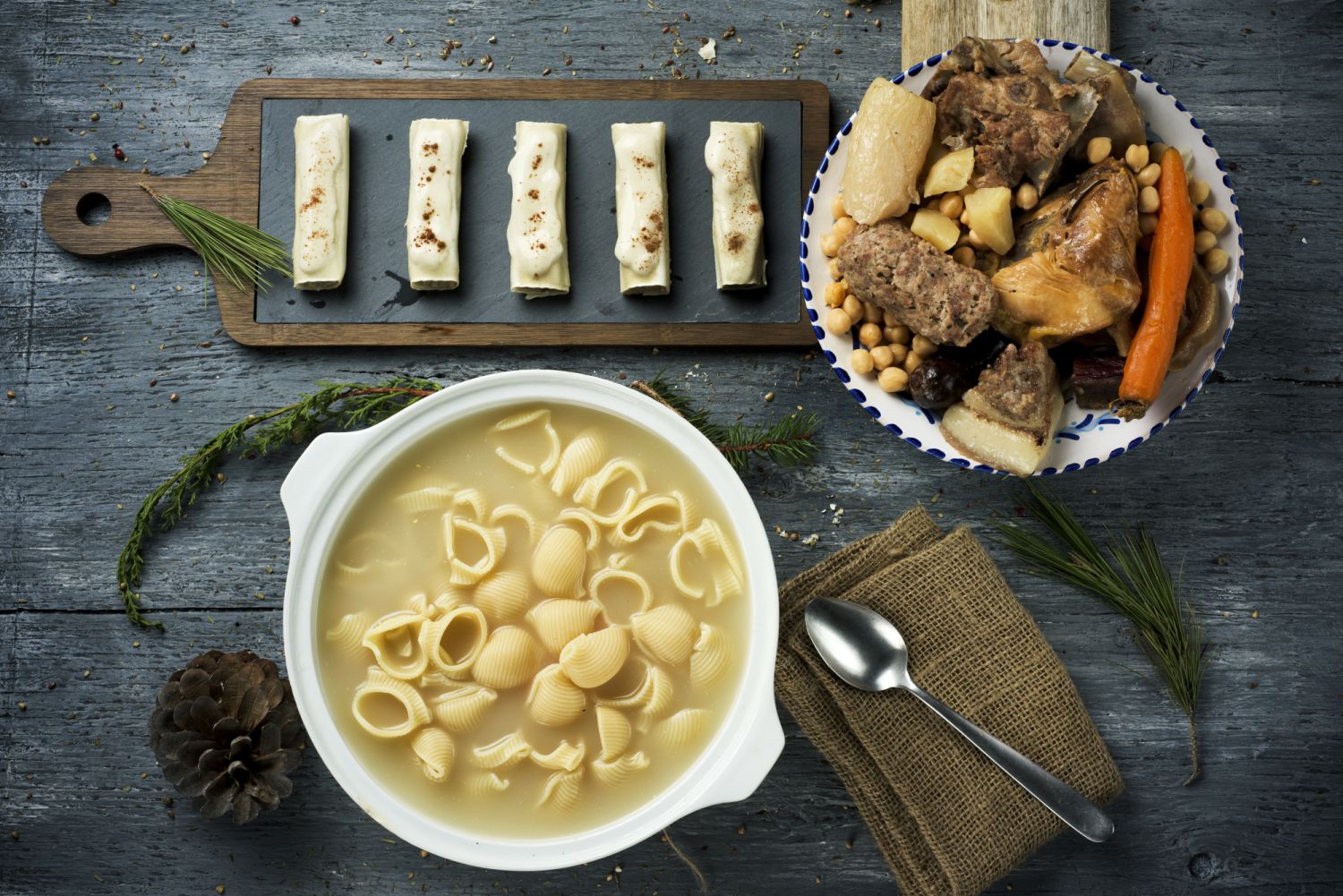 Where to try?
Address: Quitana, 5
93 317 30 22
Address: Valldonzella, 46
933 012 939
Address: Carrer de Balmes, 175
936 24 18 35
Cannelloni
"Canelons", which are usually made from the leftovers from Christmas Eve meals, is one of the most well-known Christmas delicacies in Catalonia. The people of Barcelona prepare this delectable pasta dish similar to the Italian cannelloni by stuffing pasta sheets with meat, fish, or vegetables, wrapping them up, and then covering them with béchamel sauce and grated cheese.
Even though the traditional cannelloni recipe has Italian roots, it has become a classic on Catalan tables the days after Christmas.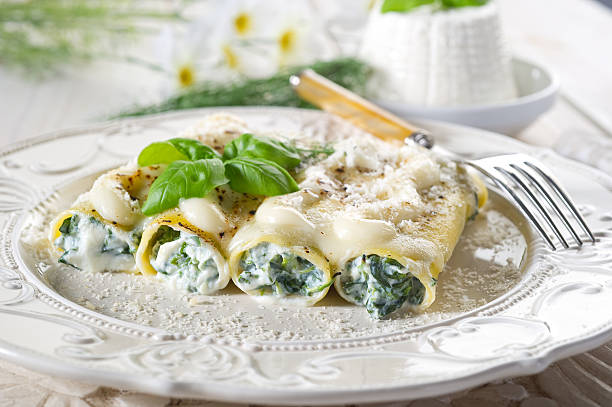 Where to try?
Address:
Carrer de Santaló, 39; Carrer Gran de Gràcia, 7
934 99 88 64,
930 23 03 92
Address:
Carrer de Balmes, 175
936 24 18 35
Address:
Carrer de la Nau Santa Maria, 5
934 29 10 17
Calçots
Calçots are a type of green onion with a milder flavor that is roasted over an open flame or barbecue. After being removed from the fire they are usually wrapped in newspaper sheets to keep them warm and soft. The dish is accompanied by tomato and pepper-based sauce to soak green onions.
The process of eating Calçots is not only a dish but an art. To be authentic Catalan you have to eat it with your hands taking off the peel and soaking it in Romesco sauce. That's why most restaurants provide gloves and bibs not to get dirty.
Where try?
Address:
Passatge de la Font del Mont, 4
934 069 195
Address:
Carrer de Valladolid, 44
93 330 36 88
Address:
Carrer de Jorge Manrique, s/n
93 428 03 01
Tasting the best of Barcelona's gastronomy can be tedious sometimes. Do not forget to accompany your city visit with notes of home coziness staying in our Casagrand Luxury Apartments.