Barcelona, known for its captivating architecture, is often associated with the iconic designs of Antoni Gaudí. While his masterpieces like the Sagrada Família and Park Güell are undeniably breathtaking, there's a treasure trove of architectural marvels waiting to be discovered in this vibrant city. Explore the city's rich architectural heritage, showcasing a harmonious blend of modernist, Gothic, and contemporary styles. We start with Casagrand, live an unparalleled experience by booking one of our Casa Grand Luxury Suites and feel the history for yourself.
Casagrand – Enric Sagnier's Timeless Masterpiece
Enric Sagnier, a prominent architect of the Catalan Modernisme movement, left an indelible mark on Barcelona's architectural landscape. One of his notable works is the iconic Casa Ramos, commonly known as Casagrand. Completed in 1904, Casagrand showcases Sagnier's distinctive style, characterized by ornate details and a harmonious blend of Gothic and modern elements. The building stands as a testament to Sagnier's architectural prowess and his ability to seamlessly integrate tradition with innovation. If you find this fascinating, delve deeper into the works of Enric Sagnier on our blog.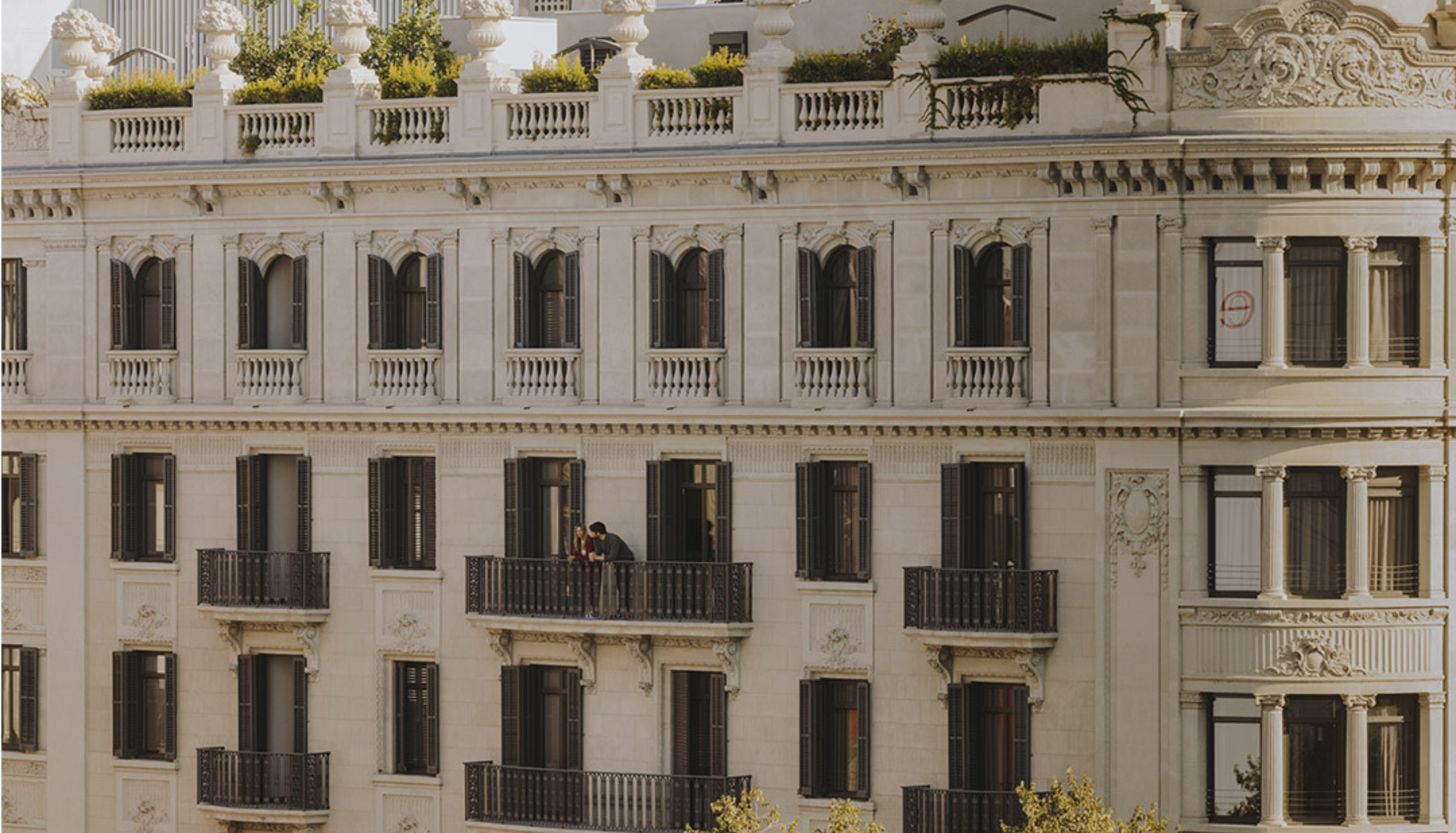 Palau de la Música Catalana – A Modernist Concert Hall
Designed by the brilliant architect Lluís Domènech i Montaner, the Palau de la Música Catalana is a UNESCO World Heritage Site. This concert hall is a breathtaking fusion of music and architecture, with intricate mosaics, stained glass, and sculptural details. Attend a concert here for an immersive experience in this architectural gem.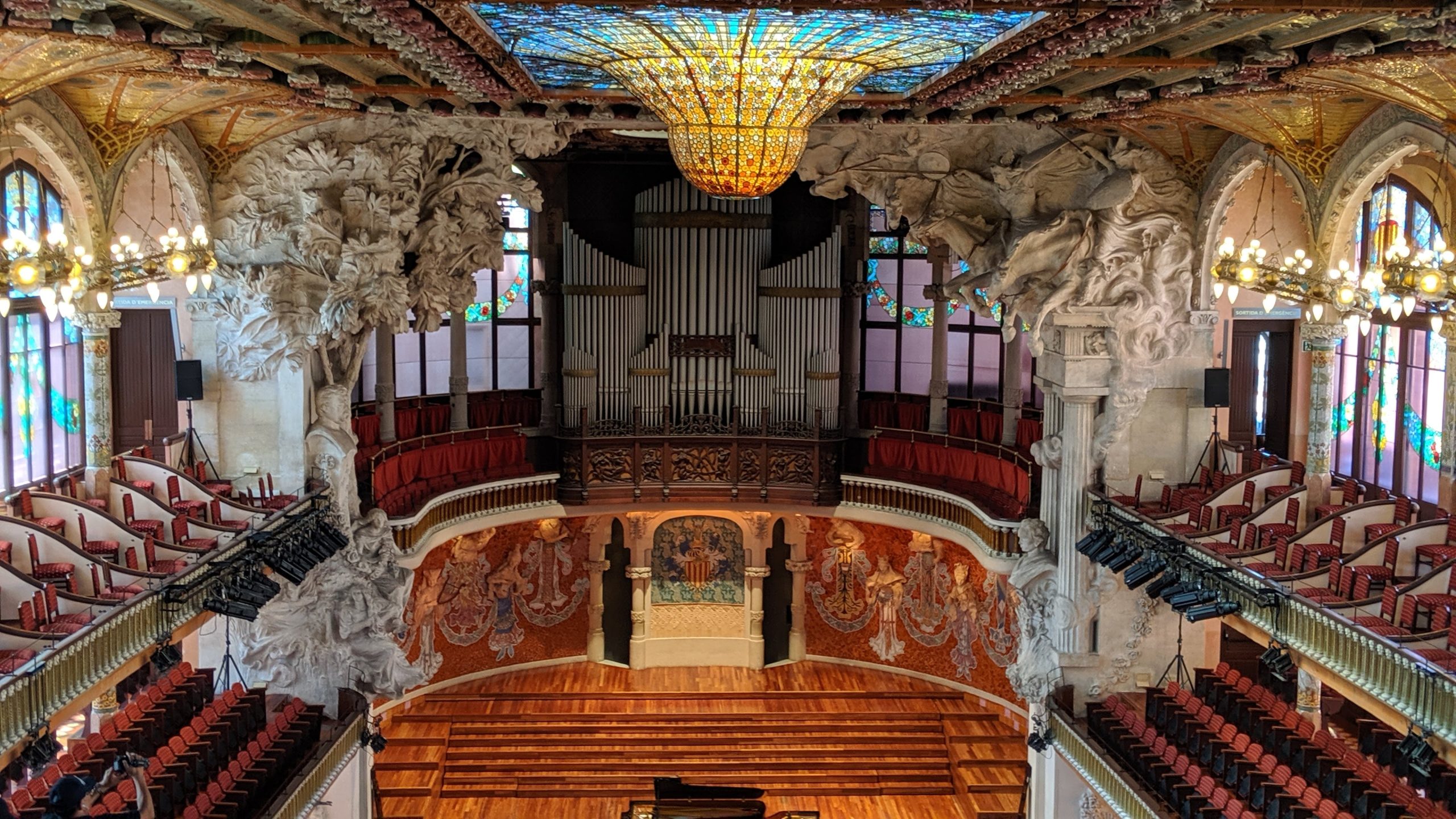 Hospital de Sant Pau – Modernist Hospital Complex
While the Hospital de Sant Pau may have been a functioning hospital for over a century, its stunning Modernist architecture is often overshadowed by the more famous attractions. Designed by Lluís Domènech i Montaner, this architectural ensemble boasts colorful mosaics, ornate pavilions, and lush gardens, offering visitors a tranquil space to appreciate its beauty.
Casa Amatller – The Chocolate House
Adjacent to Casa Batlló, Casa Amatller is another fine example of Modernisme architecture. This building, designed by Josep Puig i Cadafalch, stands out with its distinct neo-Gothic style, reminiscent of a European castle. Don't miss the chance to explore the Casa Amatller Museum, where you can learn about its history and enjoy a delicious cup of hot chocolate.
Santa Maria del Mar – A Gothic Marvel
Step back in time as you visit the Santa Maria del Mar, a stunning example of Catalan Gothic architecture. This basilica, often overshadowed by the Sagrada Família, is renowned for its grandeur and beauty. Its intricate rose window and magnificent interior are sure to leave you in awe.
Torre Glòries – A Modern Skyscraper
Barcelona is not all about historic architecture; it also boasts contemporary wonders. The Torre Glòries, formerly known as Torre Agbar, is a modern skyscraper designed by Jean Nouvel. Its unique, bullet-shaped design and ever-changing lighting make it a futuristic gem in the city's skyline. Visit the nearby Glòries shopping center for a dose of contemporary retail therapy.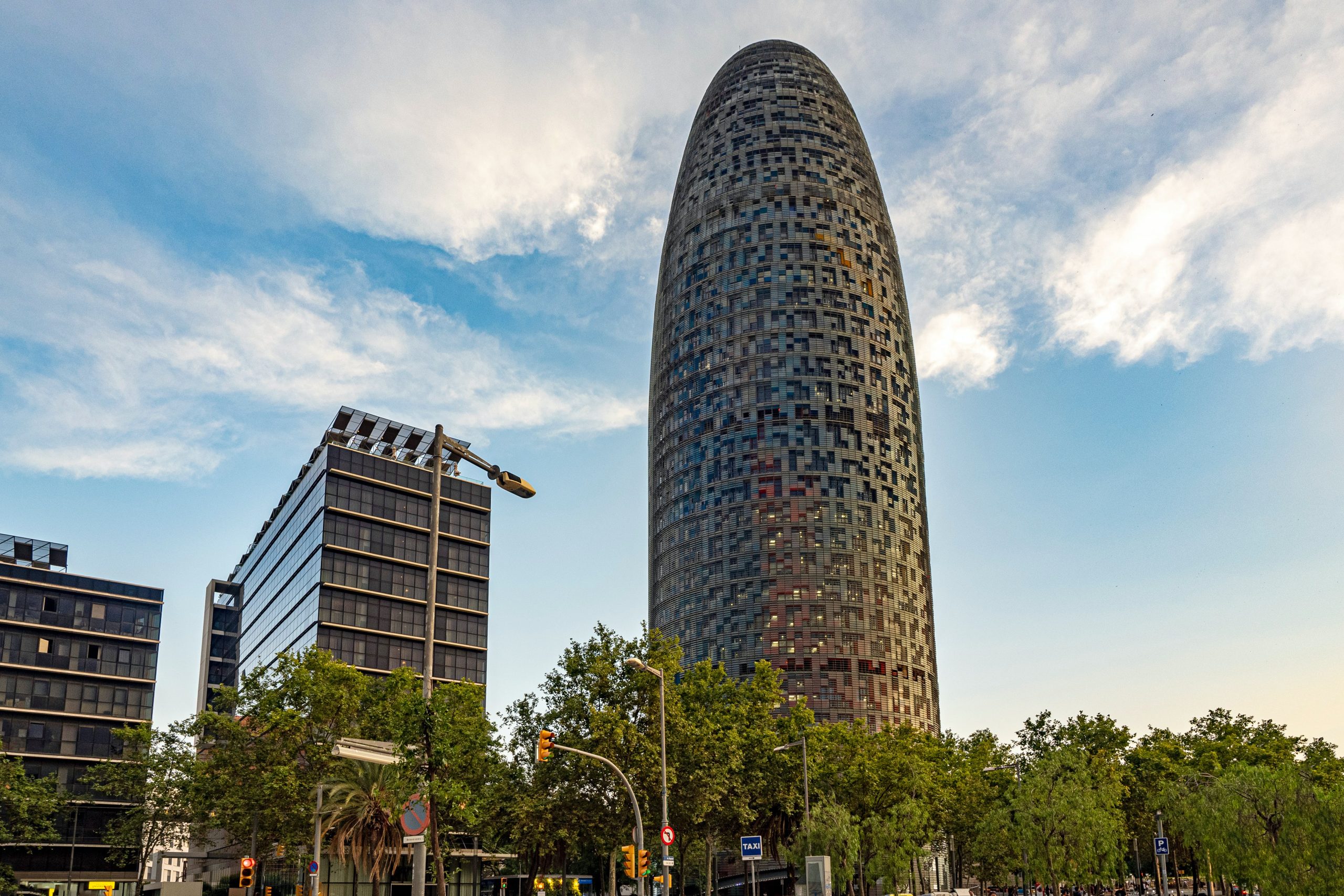 CaixaForum Barcelona – A Vertical Garden Oasis
Located in the Montjuïc area, the CaixaForum Barcelona is an exceptional building designed by Arata Isozaki and Asymptote Architecture. Its most distinctive feature is the vertical garden, a lush green wall that contrasts beautifully with the industrial design. The museum inside hosts a variety of exhibitions and events.
Barcelona's hidden architectural gems extend far beyond the works of Gaudí. From the intricate Modernisme designs to the grandeur of Gothic architecture and the contemporary skyscrapers, the city's rich architectural heritage is a treasure trove waiting to be explored. As you embark on this journey beyond Gaudí, immerse yourself in the hidden gems of Barcelona, and make your stay even more memorable with our Casagrand Luxury Suites. Discover the city's architectural secrets, one masterpiece at a time.